The genome browser allows viewing and aligning multiple genomes. The selected genomes are aligned by an anchor gene and all genes within the view are color-coded by the putative orthology relationships.
Users can add or delete selected genomes, zoom in and out or scan upstream and downstream along the genomes. Each gene (feature) on the browser is a hyperlink and clicking on a gene can take one of three actions: loading the locus info page, choosing a different gene anchor or adding that gene to a gene cart.
The image provided below is a screenshot of the genome browser. The anchor gene is trpA and the view is 10 KB. Genes in the same color are putative orthologs, genes shown in grey have no orthologs found in the view.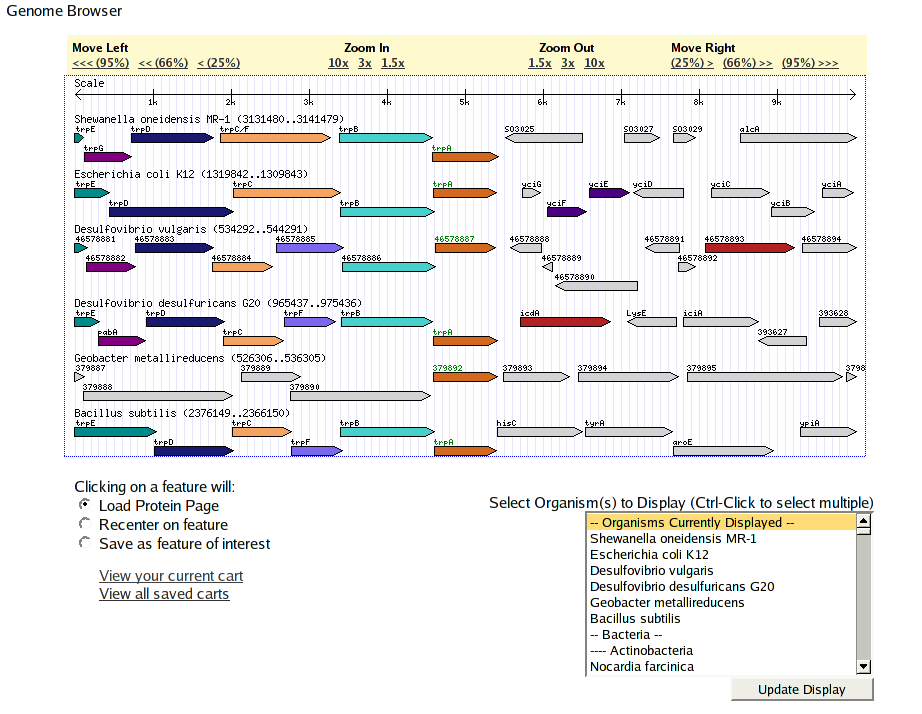 ---
Updated on March 22, 2005